Getting to know us
we have one goal - help businesses build a web presence
Based in North Jersey, SolcoMedia is a one-stop-shop for all of the necessary components to help small and large businesses launch a successful and effective web presence. Our solid web and mobile solutions are based on creativity and integrity.
Founded in 2008, we offer a complete range of web design, development, marketing and hosting services for any sized businesses, organizations and individuals. From startup companies to large corporations – we come up with creative results-driven solutions no matter what a project demands.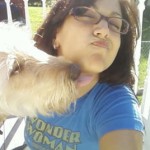 Stephanie Cappadonna
Owner / PetLova
Thank you guys! Everyone that visits my website is so pleased with the setup, links, and easy navigation. The design is fun yet professional. PetLova is very happy doing business with you.